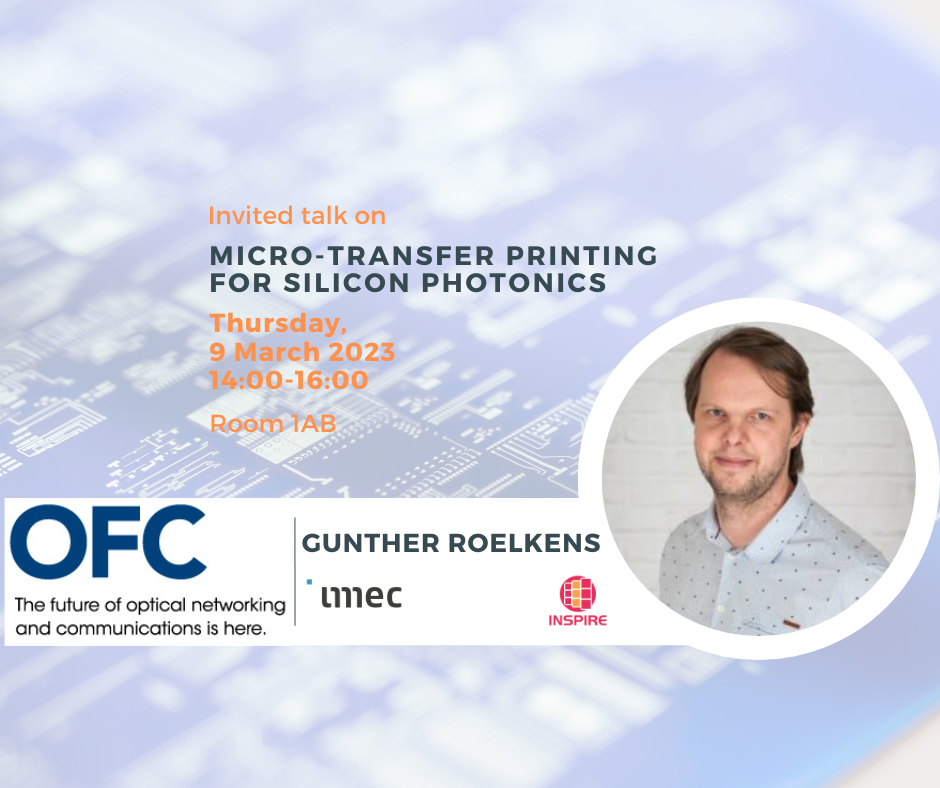 OFC conference
On 9 March 2023, Gunther Roelkens will have an invited talk on Micro-Transfer Printing for Silicon Photonics at OFC conference in San Diego, California, USA.
OFC is the largest global conference and exhibition for optical communications and networking professionals. The program is comprehensive — from research to marketplace, from components to systems and networks and from technical sessions to the exhibition. OFC draws attendees from all corners of the globe to meet and greet, teach and learn, make connections and move the industry forward.
Technical Conference will take place on 05 – 09 March 2023 and Exhibition will be on 07 – 09 March 2023.
Gunther will explain his work on heterogeneous photonic integrated circuits realized using micro-transfer printing, a versatile integration approach for the integration of III- V semiconductors, LiNbO3 and silicon photonic/electronic chiplets on Si/SiN photonic integrated circuits!