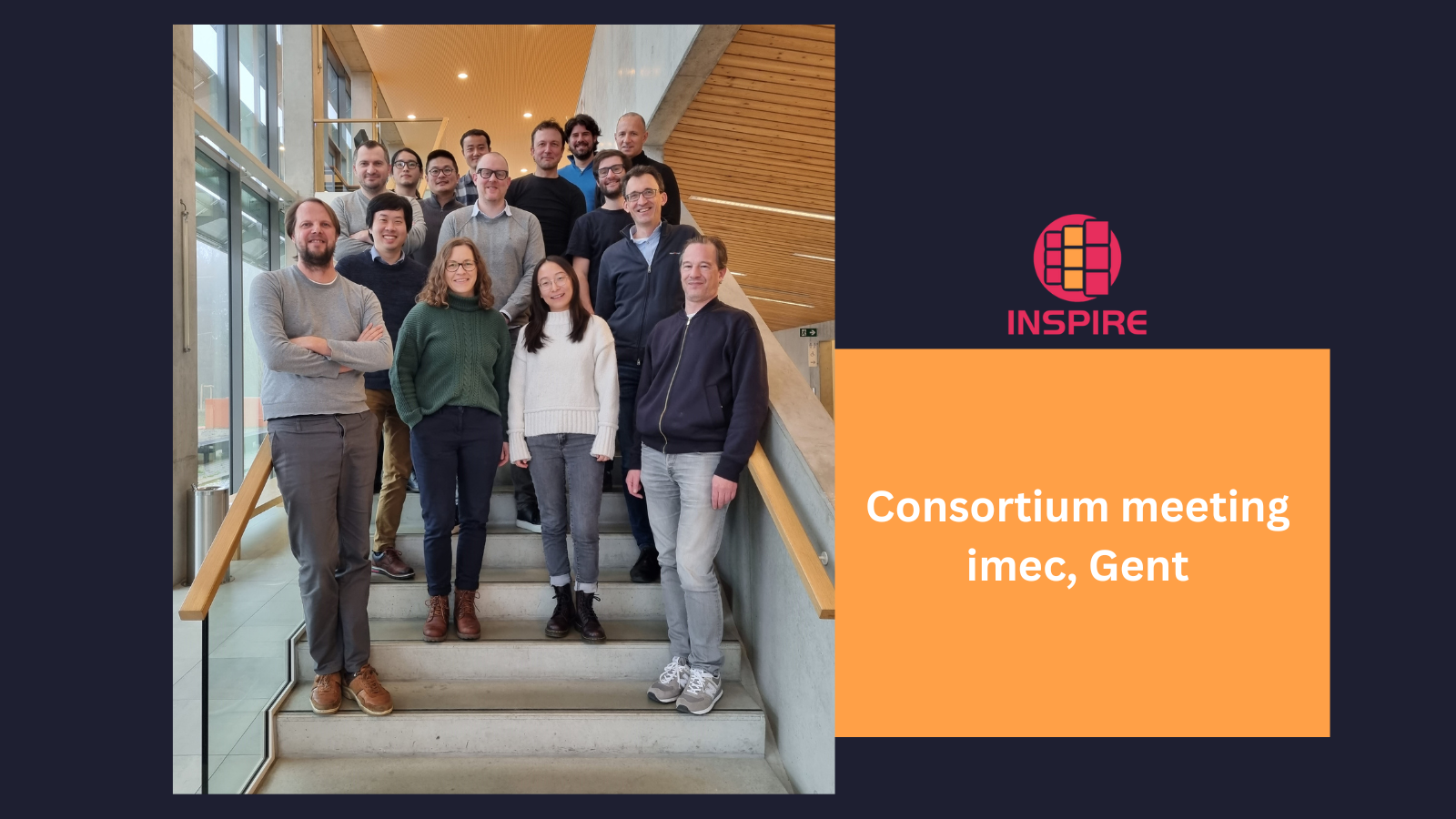 INSPIRE M23 meeting
On 29-30 November 2022, the INSPIRE consortium gathered in imec, Gent to review the progress towards development and validation of building blocks that unlock the full capability of Indium Phosphide and Silicon Nitride platforms in a single integrated chip at unprecedented density and scale using established manufacturing technologies.
The industrial viability will be validated through process transfer into a pilot line foundry process and multi-coupon transfer printing to enhance the throughput and yield of the transfer printing process.
The initial results were presented and look are very promising. The results of the first INSPIRE run can be expected to be published in the course of 2023.