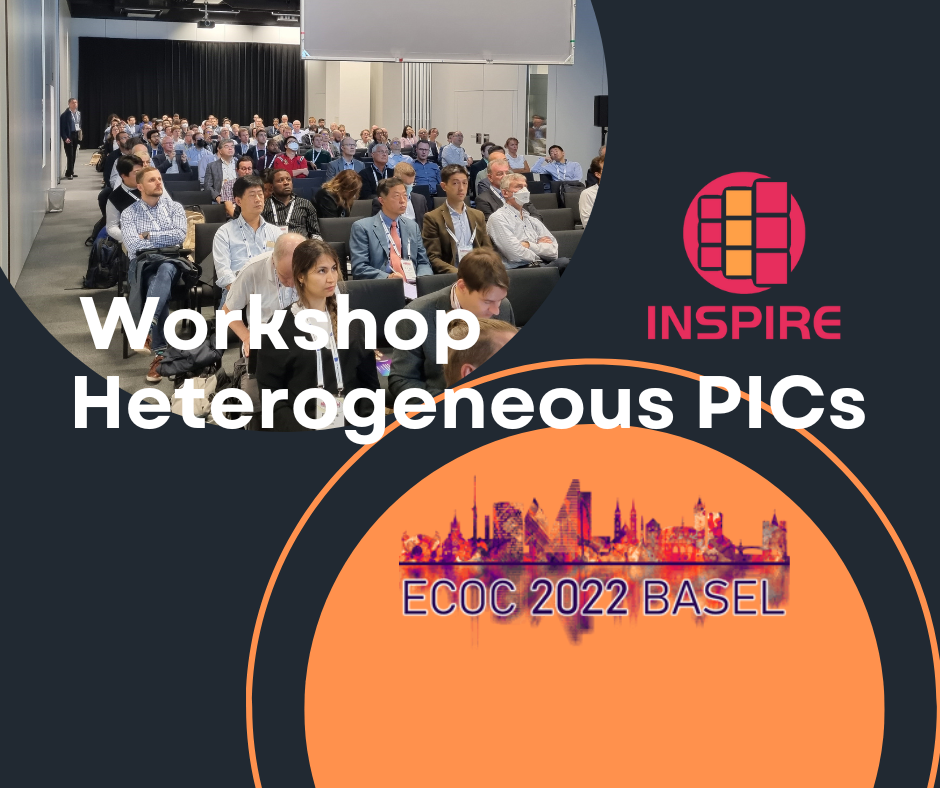 INSPIRE at ECOC 2022
Europe's largest optical communication fair took place on 18-22 September 2022 in Basel. During the conference and exhibition, highly relevant topics for INSPIRE project were discussed, such as EU Chips Act or development of quantum chips.

Martijn Heck and Gunther Roelkens organised Workshop on Heterogeneous photonic integrated circuits where advantages of different technology approaches and their match with emerging applications were discussed. David Gomez from X-Celeprint spoke about Micro Transfer Printing to Allow for Heterogenous Components Integrated on a Single Substrate.


Furthermore, INSPIRE video was shown during the 13th edition of the European Photonic Integration Forum (EPIF) organised by ePIXfab – the European Silicon Photonics Alliance.