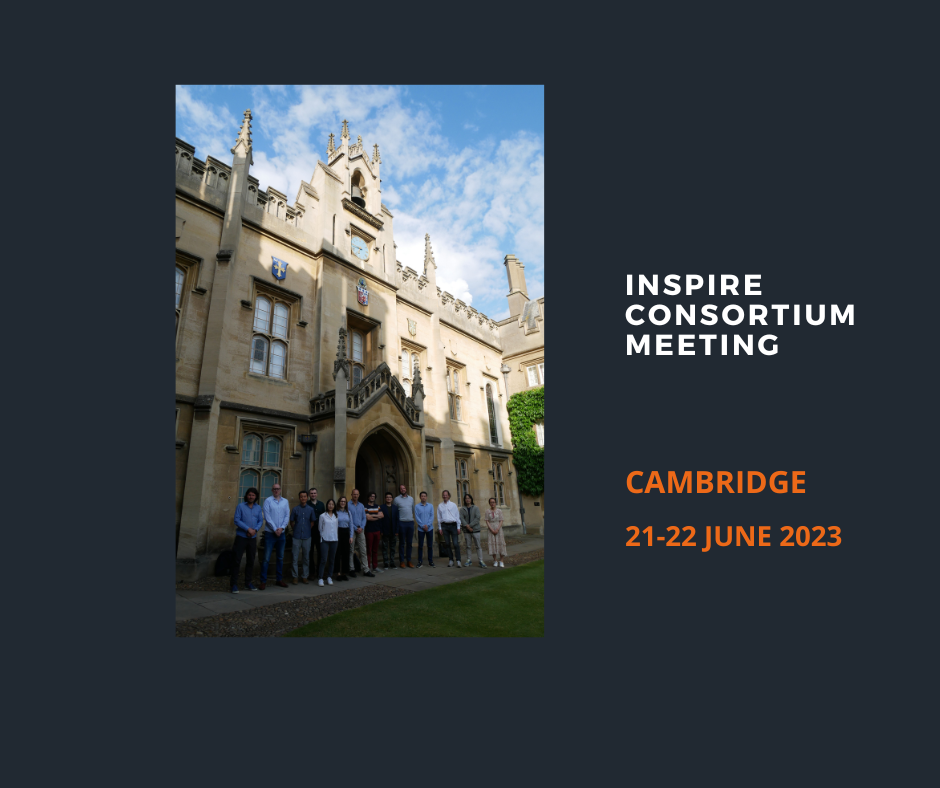 Consortium meeting in Cambridge
INSPIRE project has come to 30th month of its implementation. To take stock of the achievements and discuss the development challenges, the INSPIRE consortium met in Cambridge on 21-22 June 2023.
INSPIRE aims to realize 3 micro-transfer printed InP/SiN photonic integrated circuits and validate industrial viability of the technology which will become available to customers through European pilot manufacturing lines. The partners have achieved significant progress towards the goals and will soon present the first demonstrators. Stay tuned for detailed results!