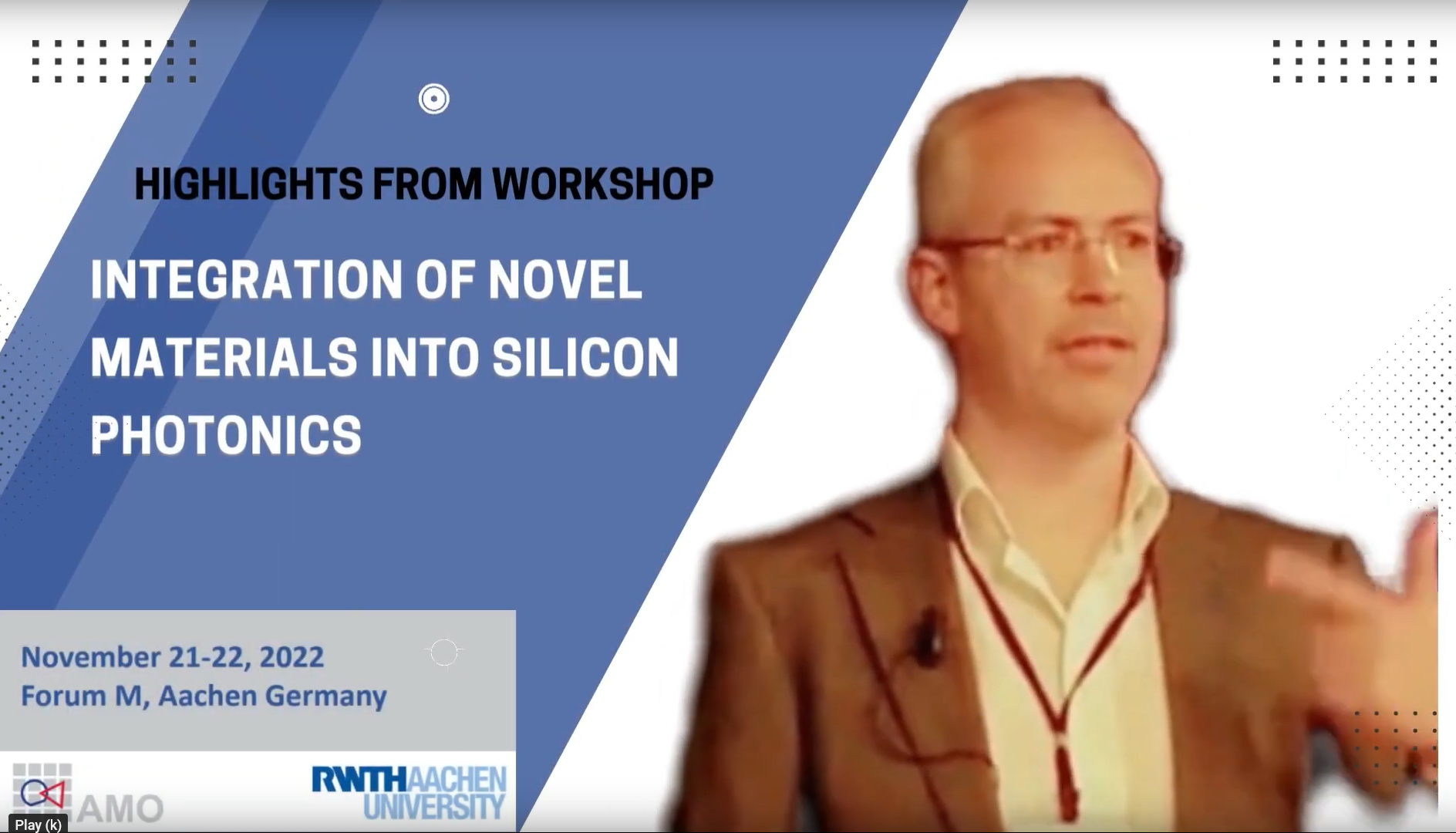 A look back at the workshop on "Integration of novel materials into silicon photonics"
In November, the community of researchers and engineers gathered in Aachen to talk about the latest developments in photonic integration.
More than 150 attendees had a chance to explore the possibilities of enhancing the functionality of standard silicon and silicon-nitride photonic platforms by integration of novel materials and by using novel approaches.
The workshop´s ambition was to share the latest advancements to help move research and technology further.
INSPIRE platform was presented as one of the approaches to heterogeneous integration. Martijn Heck emphasised the advantages of heterogenous integration which consist in functionalities comparable to monolithic integration and manufacturable process.
The workshop was organized by AMO GmbH, RWTH Aachen University and supported by 2020 projects – POSEIDON nanophotonics, INSPIRE platform, MOCCA, PlasmoniAC, Graphene Flagship and 2DEPL, and by the German BMBF via the project NeuroSys Cluster.
Here is a look back at the event: